Physical Education Classes 2022
About Physical Education Classes at Keio University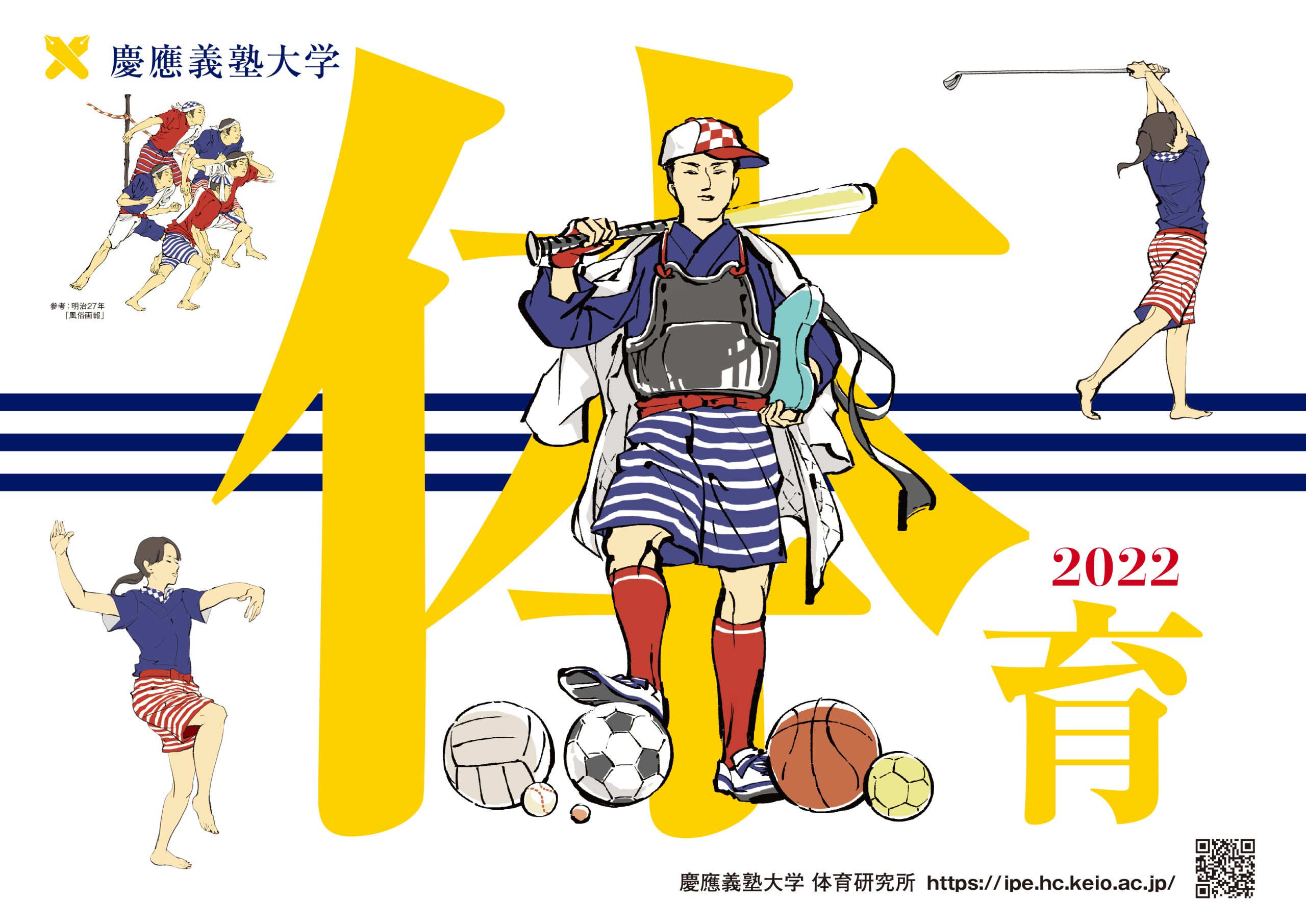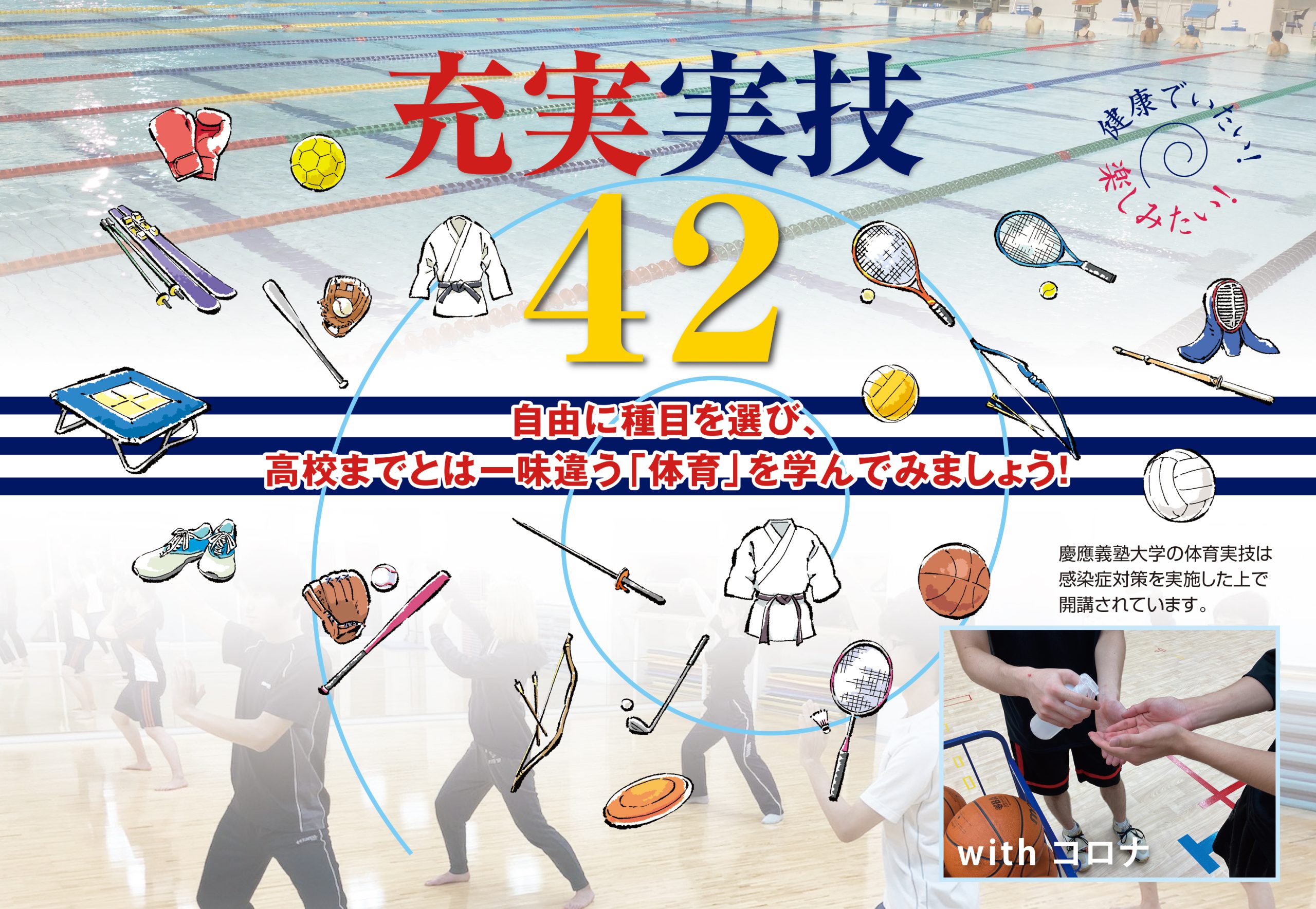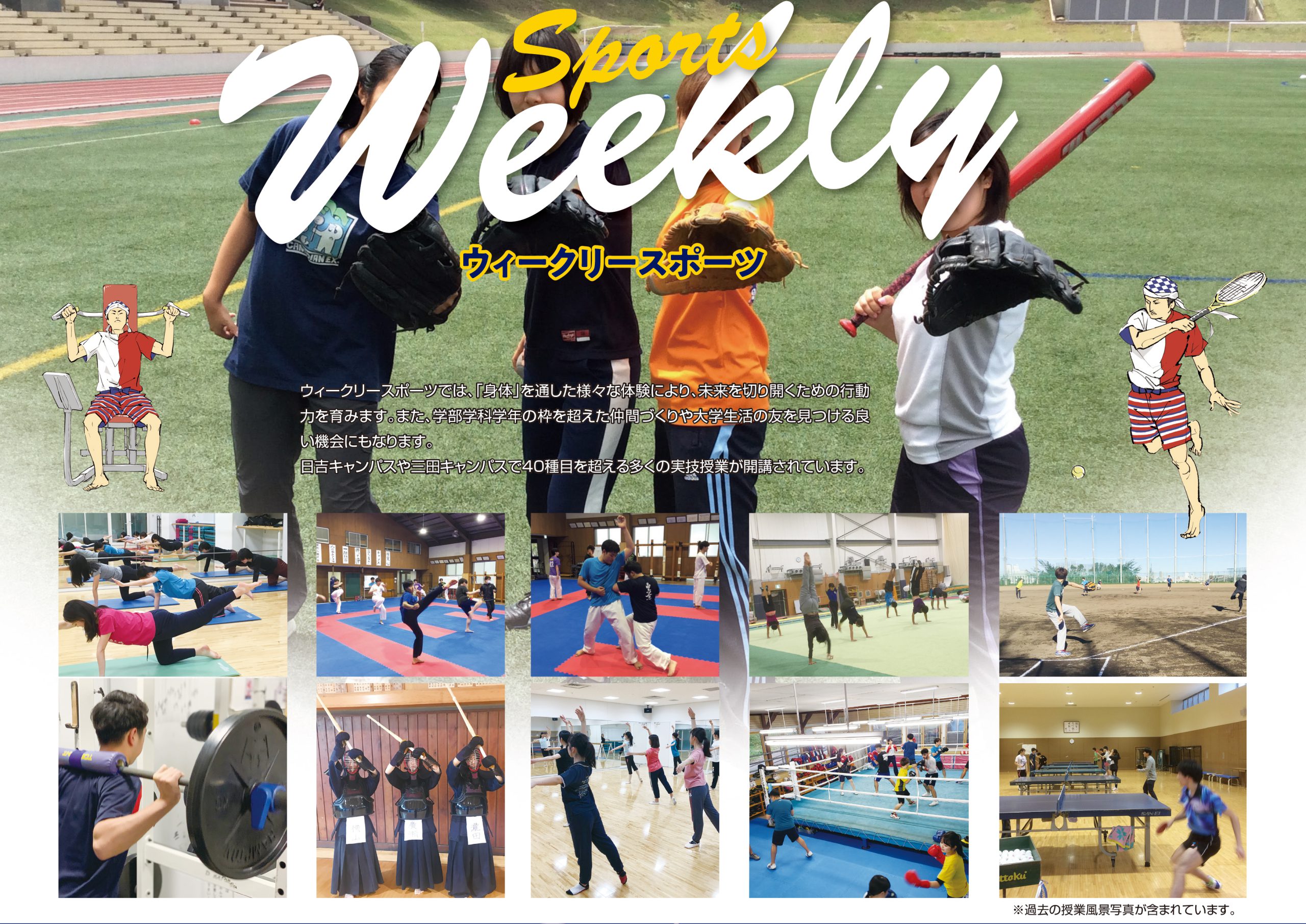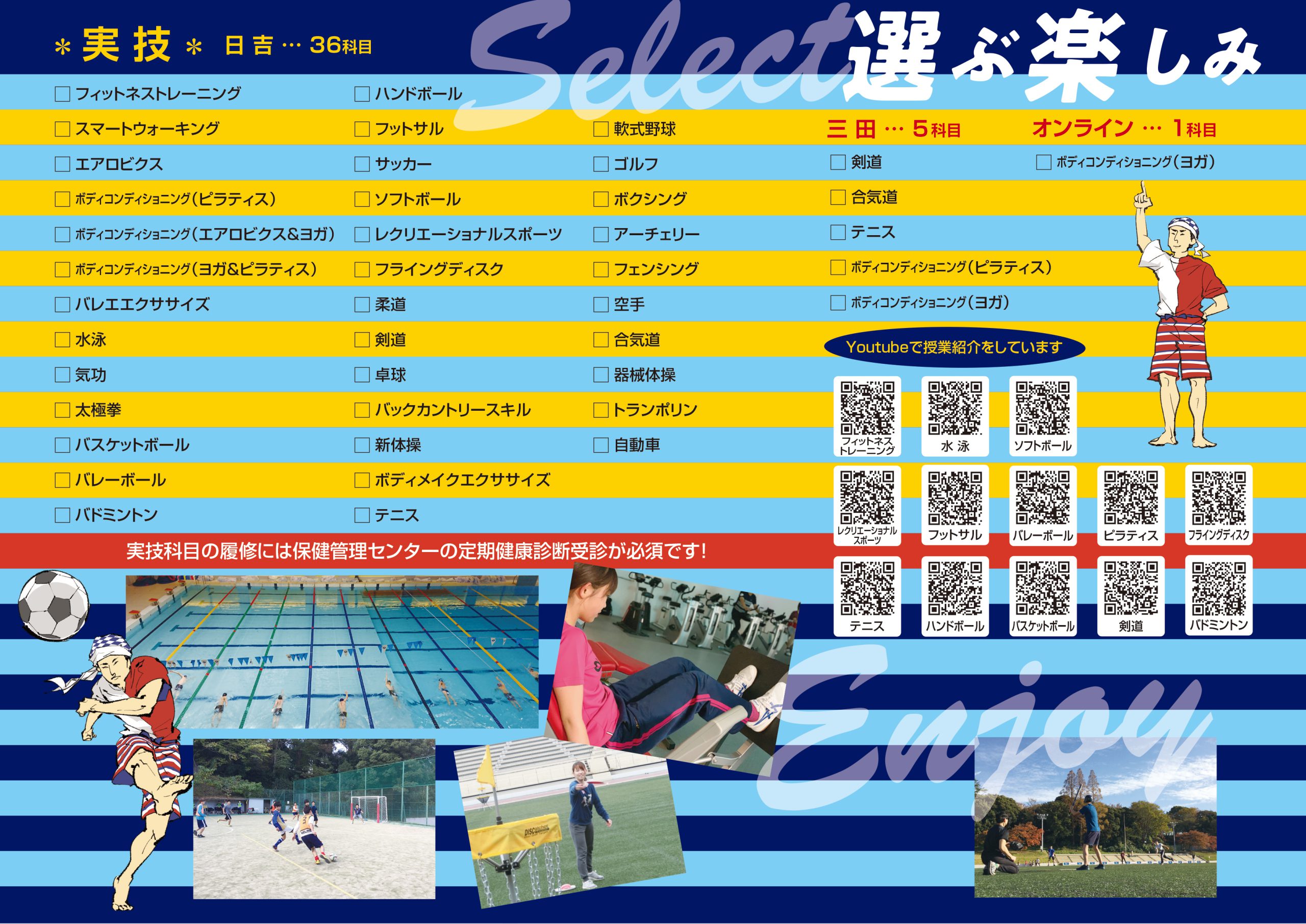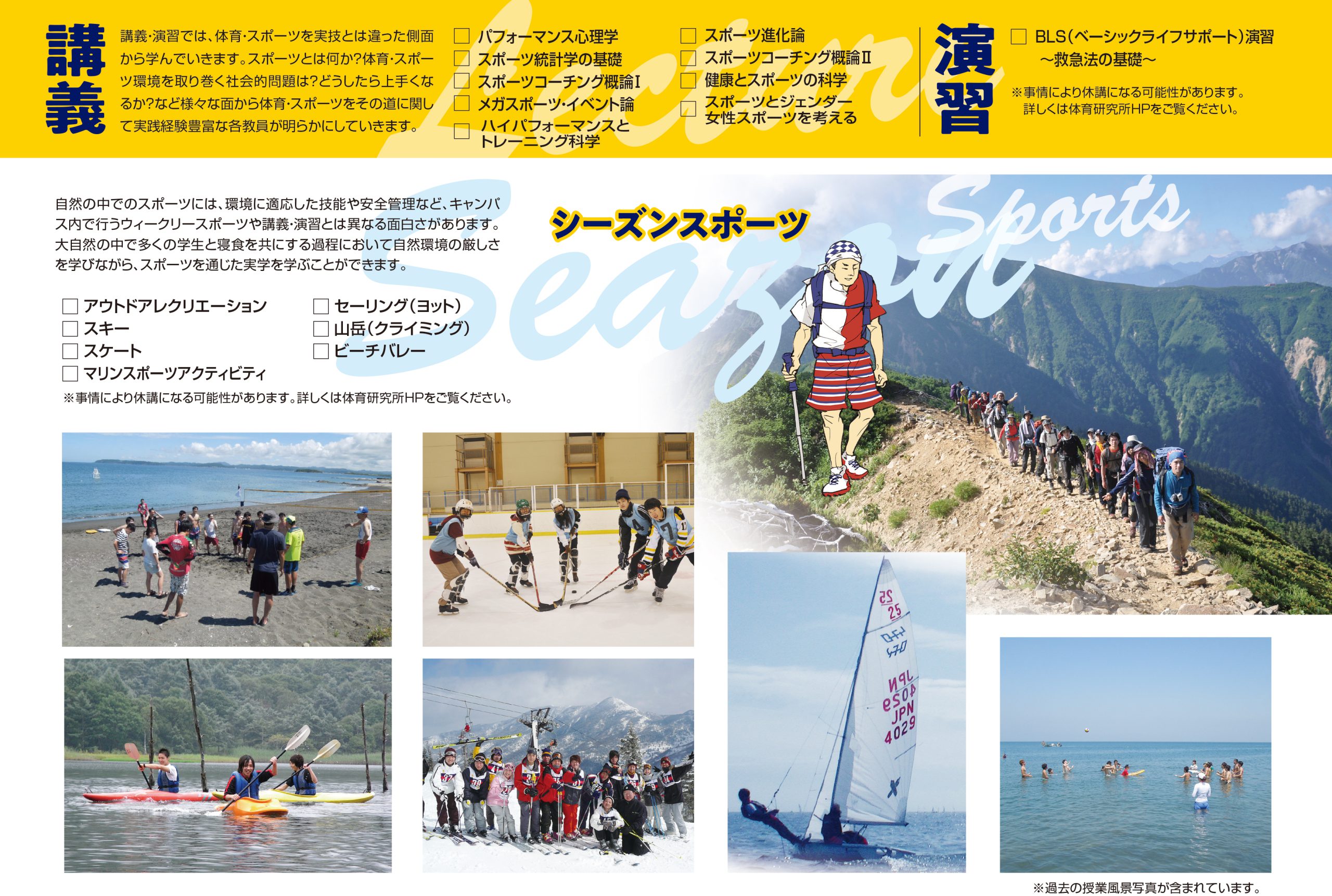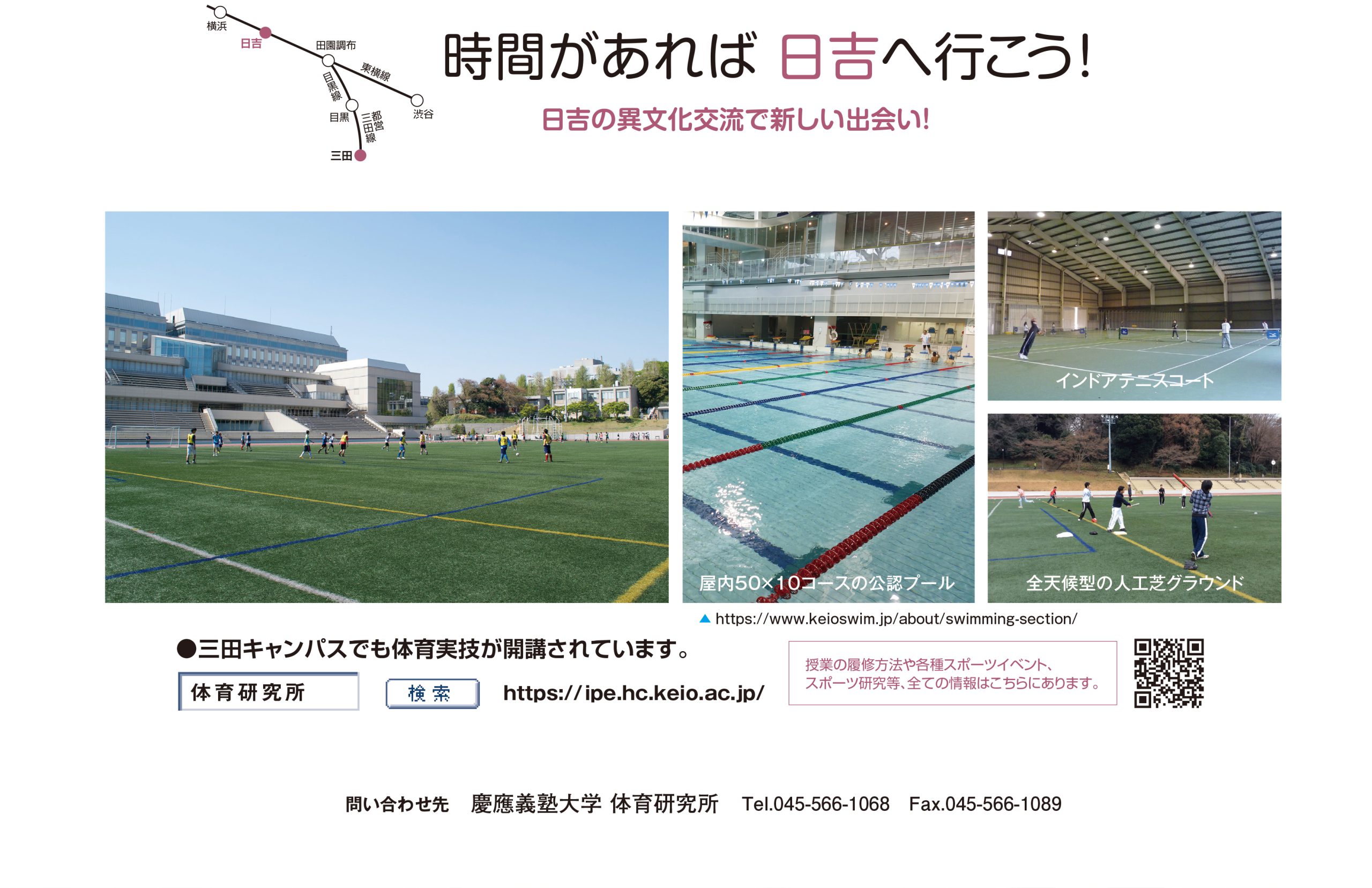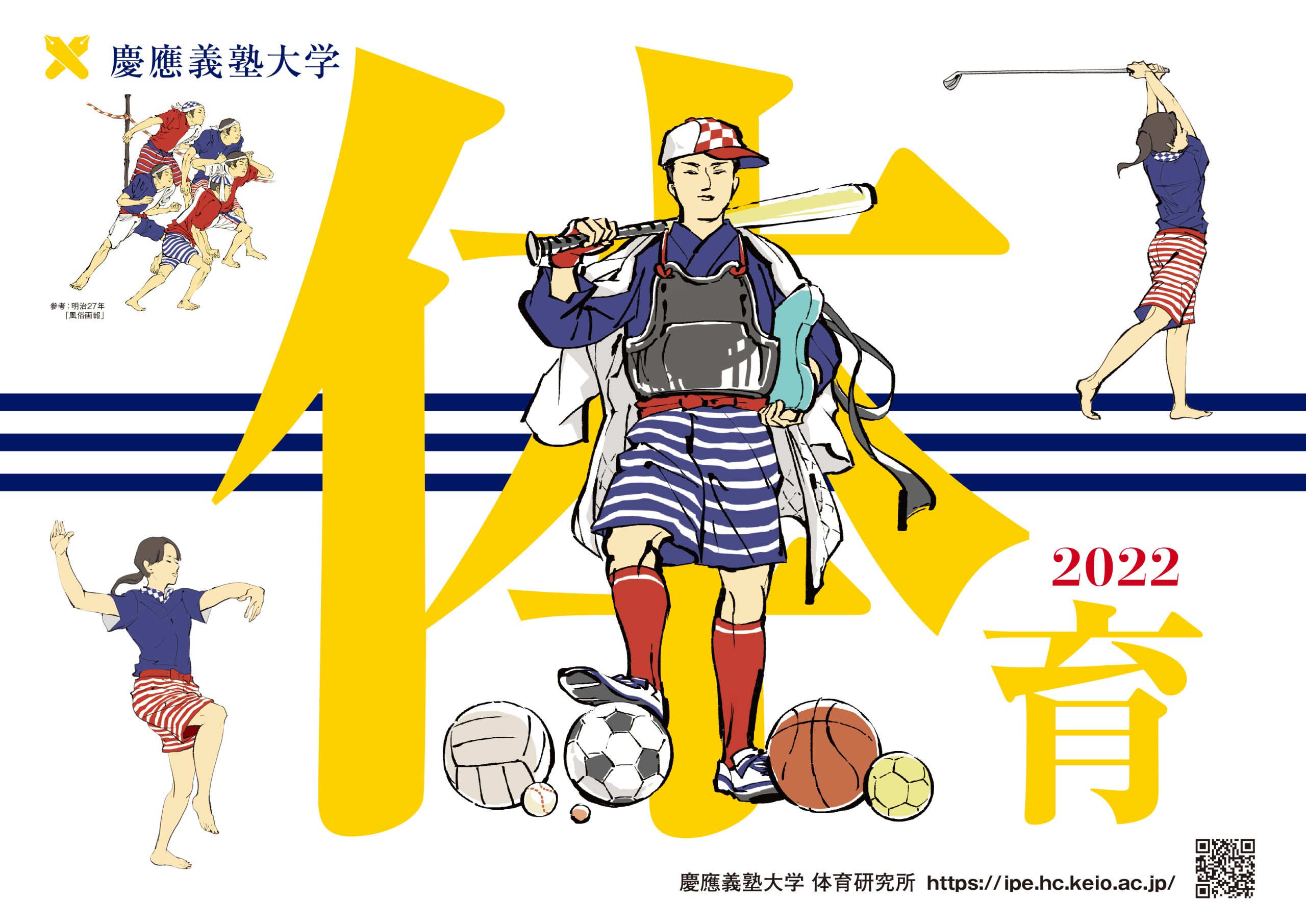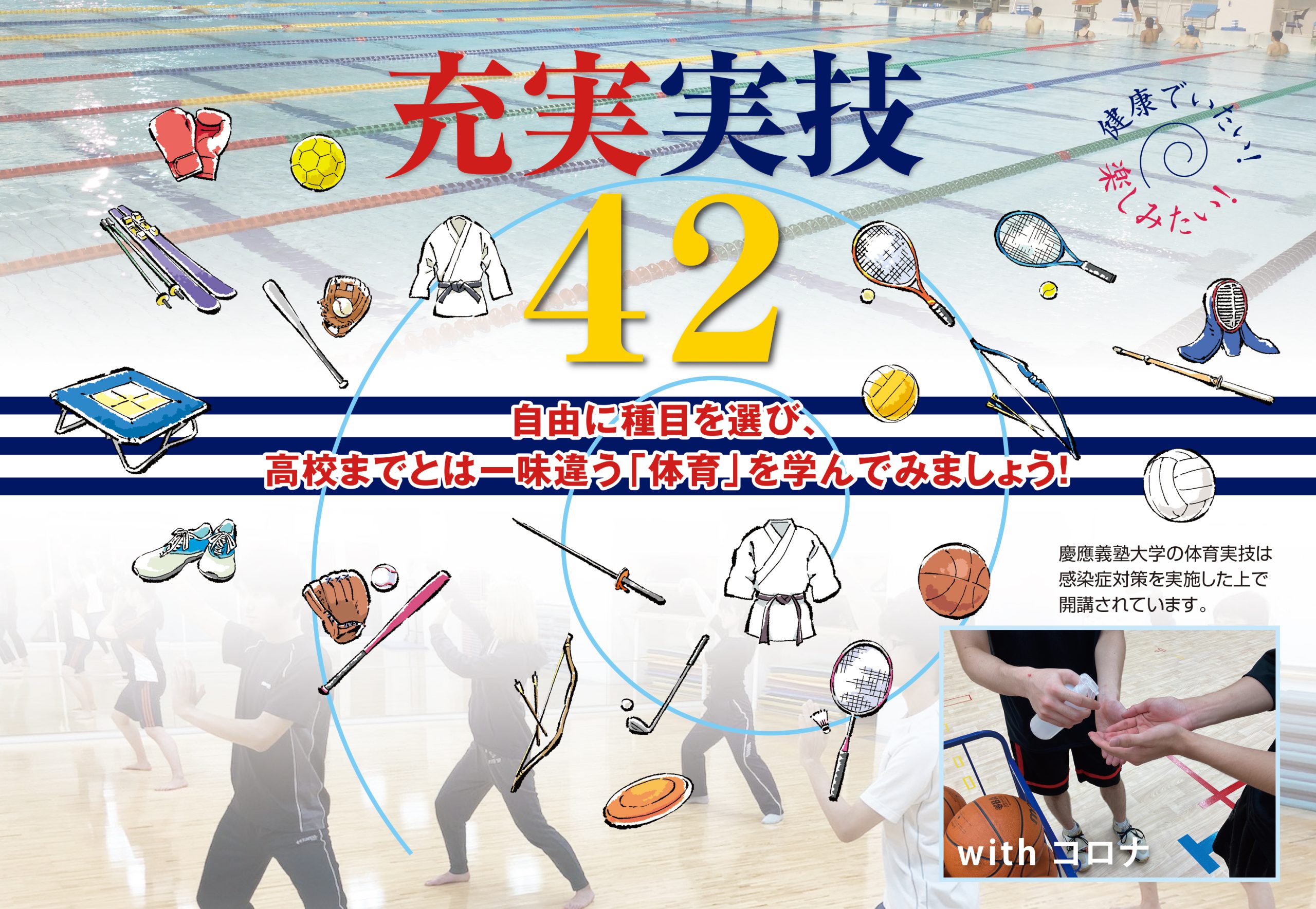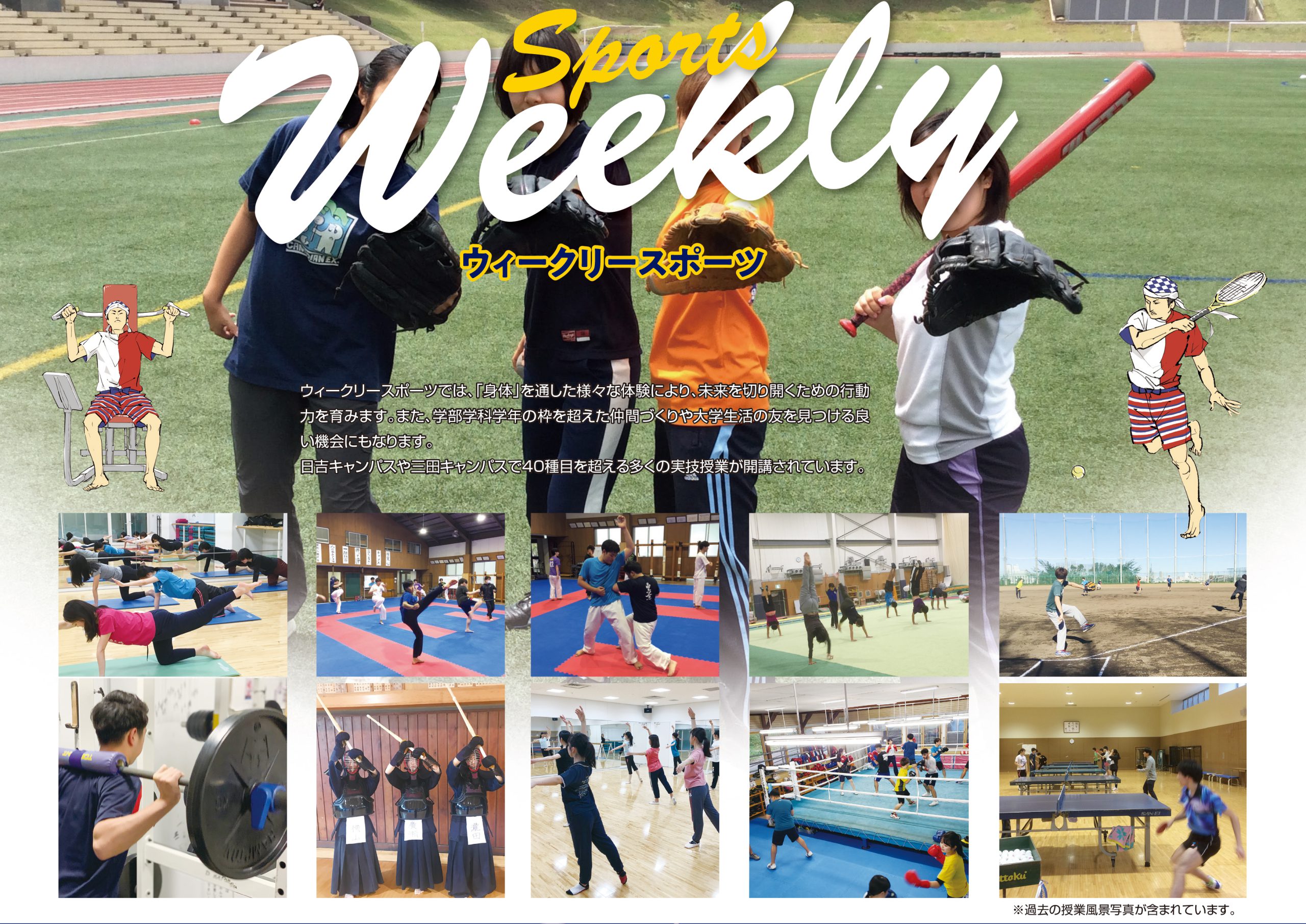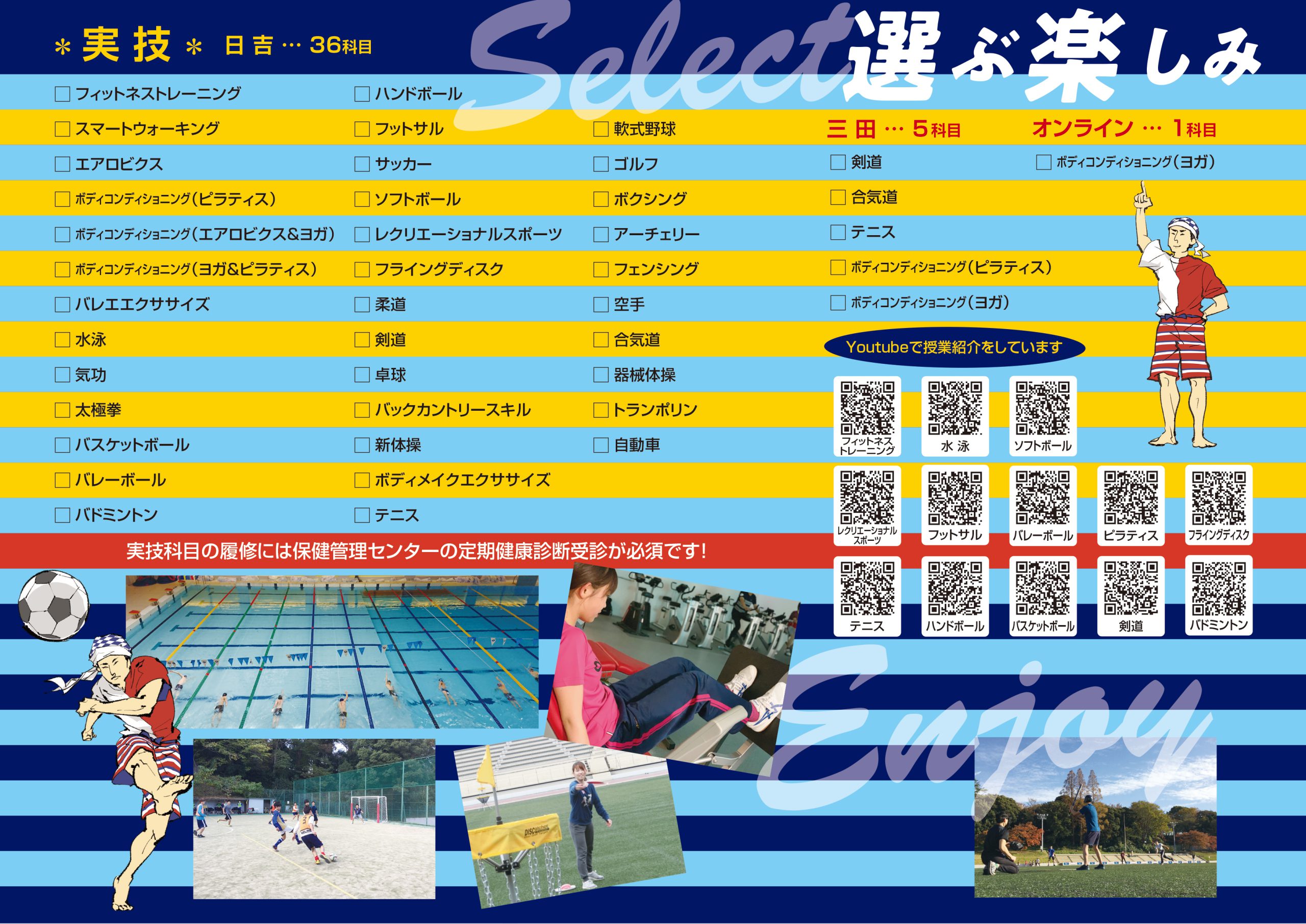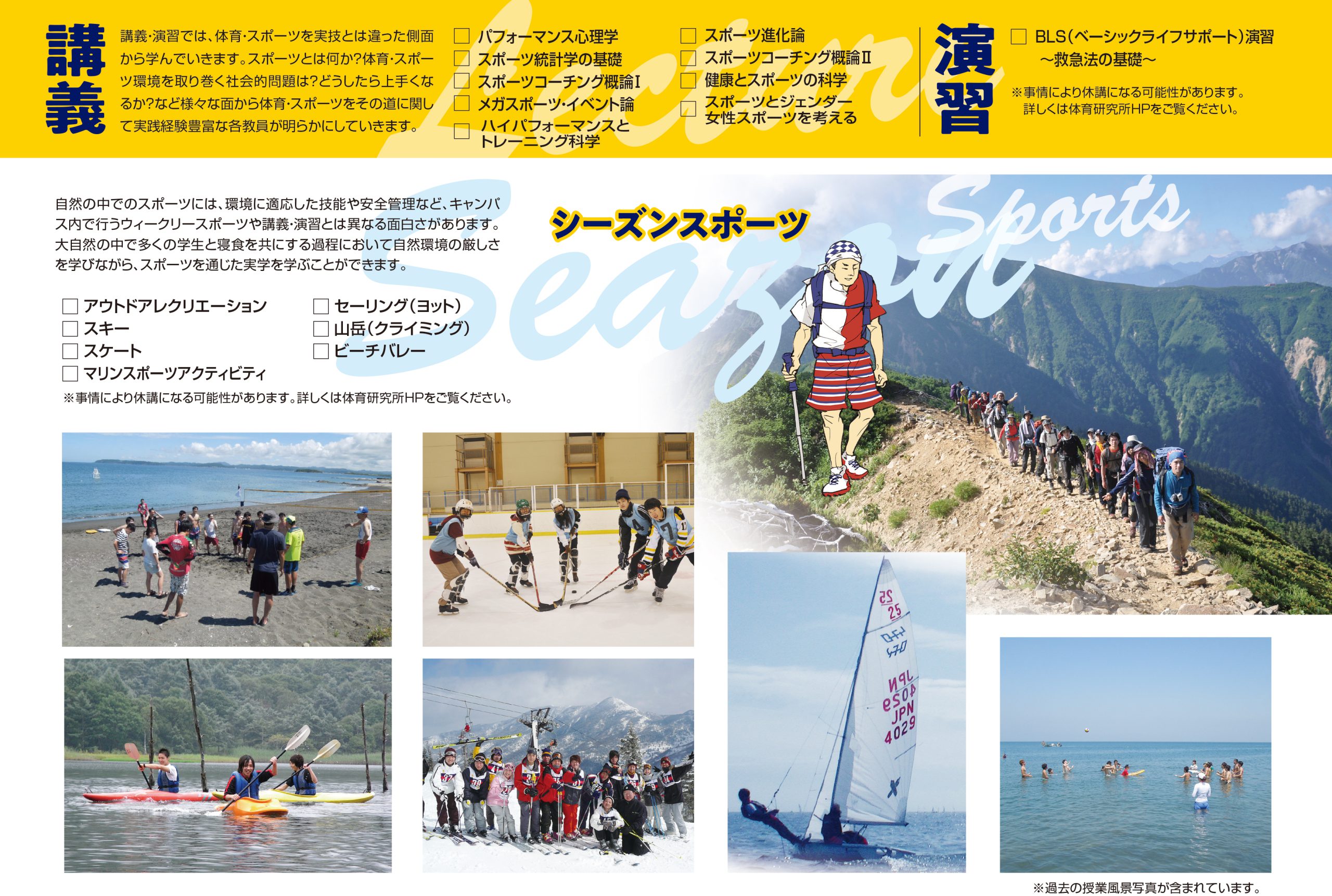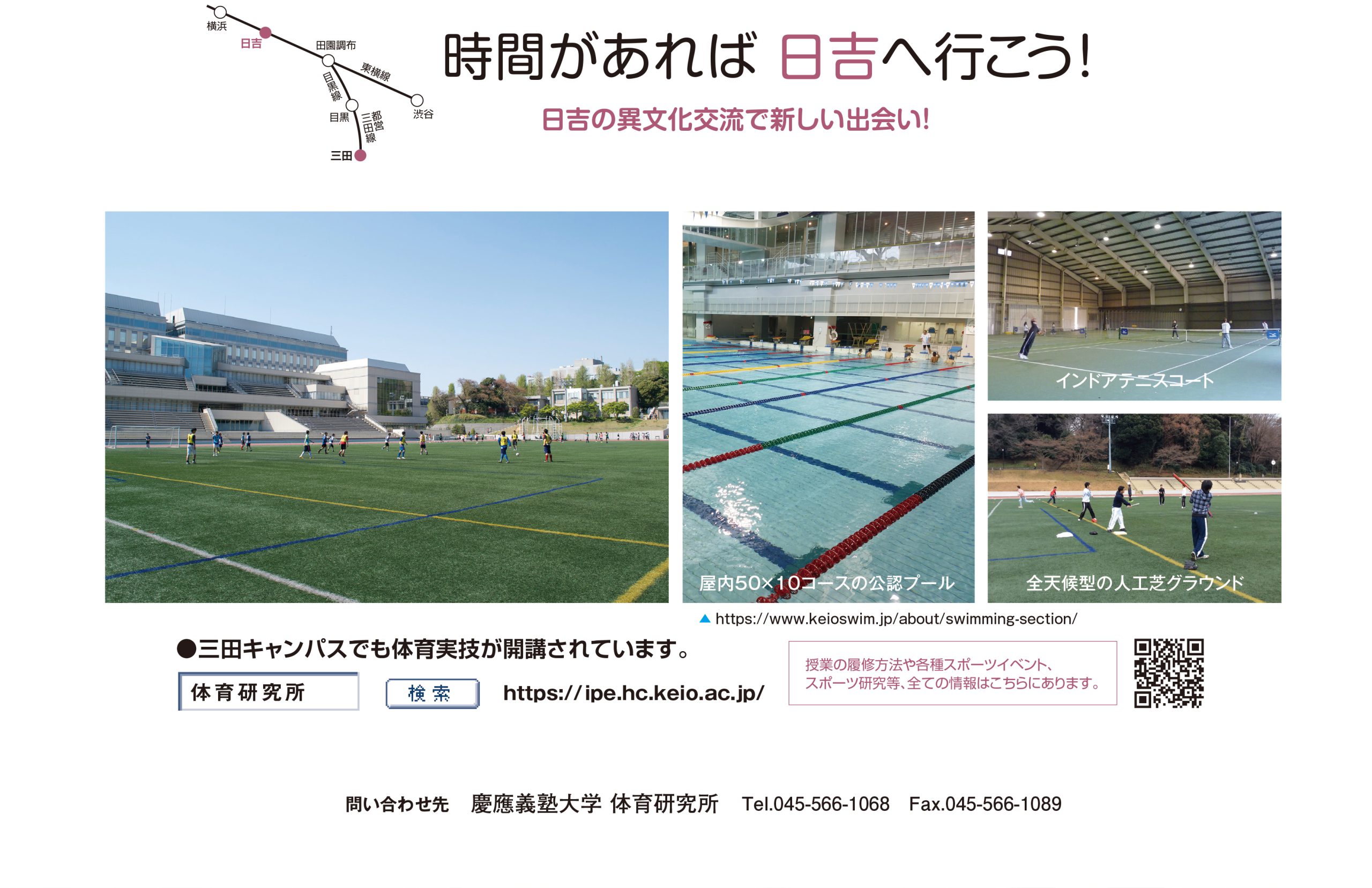 Practical physical education classes (semester, 1 credit)
Practical physical education classes (Weekly Sports) boost one's energy to open up a path toward the future through various experiences using one's body. It provides a good opportunity to meet like-minded individuals and make friends in the university who are from another faculty, department, or year level. Various forms of physical education in over 40 classess are offered at Hiyoshi and Mita campuses.
---
Intensive lessons held over several days during the summer and spring breaks
Sport in nature is interesting in ways that differ from the Weekly Sports, lectures and seminars held on campus, in that it requires skills and safety management suited to the environment. Students can learn science with practical applications through sport, while experiencing the harshness of nature as they participate in camping activities with their classmates.
---
Lectures (semester, 2 credits) and seminars (semester, 1 credit) relating to body, exercise, and health
In the lectures and seminars, students learn about physical education and sport from different aspects aside from practical physical education classes. Faculty members with extensive professional experience in the fields of physical education and sports science teach from a wide range of perspectives, including the nature of sport, the social issues surrounding physical education and sport, and ways of improving competitive abilities.
---
View classes in session (in Japanese)
Swimming
Softball
Fitness Training
Handball
Flying Disc
Volleyball
Badminton
Futsal
Recreational Sports
Kendo
Basketball
Tennis
Pilates
Search by venue / sport
Mita – Practical Physical Education Classes
Search Seasonal Sports
Seasonal Sports: Classes lasting 7 days during the summer break(September)or during the spring break (February). Training camps are in principle four-day three-night events.
Hiyoshi Campus
Mita Campus
Syllabus (in Japanese)(閲覧にはkeio.jpのIDとPasswordが必要です)
Hiyoshi Campus
Mita Campus
Guidelines for taking classes